I, Zoe May of Fozzel & Bean, pledge to wear at least 4 me-made or refashioned items each week for the duration of May 2014, doing my very best to avoid double-ups!
The Me Made May sewing plans have been coming along nicely. Under the strict (and spooky) supervision of Miss Bean of course :P
This May, I also happen to be turning 21 (yay!). I have spent the last few late nights searching for the perfect dress fabric. It kind of goes without saying that I'll be making a birthday dress, right? Last night I nearly ordered 4 yards of rayon covered with little hot air balloons and blimps (so adorable...), until I realised that shipping would more than double the cost! Misery ensued.
This morning I made a decision:
The Fabric
The Pattern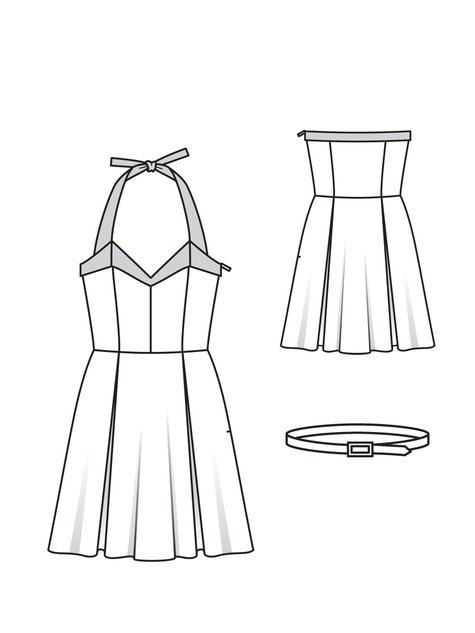 I decided on a beautiful Amy Butler pattern - "Wild Poppy Milk" from the Gypsy Caravan collection (purchased from
fabrictraders.com.au
).
I'll be using the
Halter Dress
pattern by Burda - fully lined, with boning tape in the bodice. The trim and strap will be black, complementing the detail in the floral print (hopefully!) and adding a bit more drama.
This is actually the first time I have invested in designer cotton. I am both excited and horrified. I know it will be a dream to work with. But did I choose the right print? Even with the black detailing, will the dress feel too "daywear" for an evening function? Does that really matter, given that it's my own party? So many questions, none of them all that relevant now that the fabric is on its way to my door.
I'd love to know what you think. Have I made a terrible mistake? Do you ever find yourself similarly in doubt after purchasing something expensive?