Readers, I have big news.
This morning I wore a dress for at least two whole hours before running back to the bedroom for a sweater and tights. Thrilling stuff, right? I knew I had to have something good to make up for my recent lack of posts...
Things have been quiet here on the blog, but busy enough on the store front. As excited as I am for Spring to finally arrive in my hemisphere, I'm also vaguely nervous about my first Fall/Christmas season. There's a likely chance that sales will halt altogether, but for now I'd rather keep positive and prepare for an influx of international sales!
Originally I wanted to do something a little more complex with the colour-work, but the simplicity of this pair just kind of works.
Available here
as of today :)
In other knitting news, I finally decided on yarn to make the long-awaited chunky sweater of my dreams. This lovely blue wool/nylon blend yarn was reclaimed from an old sweater and then washed and re-skeined. It's from an awesome Etsy store called
Kitty's Curiosity,
and is such an affordable way to buy an entire sweaters worth of nice wool. I can't wait to get started!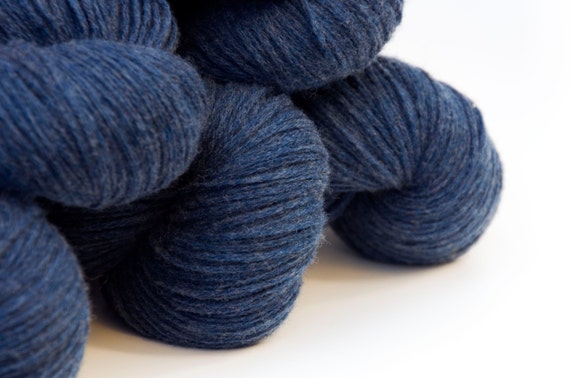 The weather is only just starting to change, but I couldn't be more ready to say goodbye to August! Have you started making creative plans for the new season?